20 years of IDEA commitment to CSR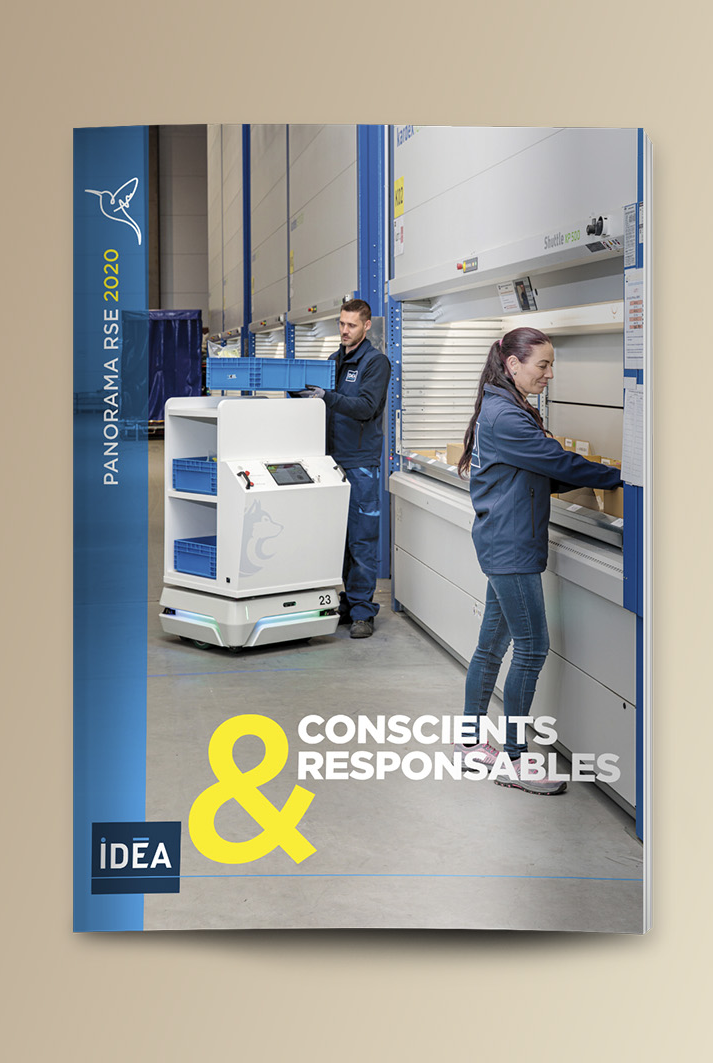 2020 saw the emergence of new economic, societal and environmental challenges for companies. At IDEA, these issues are the core of our corporate strategy. Committed more than ever to Corporate Social Responsibility (CSR), our group, with its cooperative DNA, has permeated this value at every level for the last 20 years. At IDEA there's just one step from purpose to action, proof being the rollout at the end of 2020 of the 2020 CSR overview report. 
CSR: a state of mind for conducting business differently
CSR is an integral part of the group's strategy. Consistent with the company's purpose -"Let's dare to build together responsible solutions to present and future challenges"- and with its values (CREATE*), social responsibility is above all a state of mind, an integral part of its DNA, in order to conduct business differently. 
From the headquarters to all the Business Units & sites, IDEA has committed for 20 years by taking account of ecological, digital and environmental changes and upheavals: 
4 IDEA sites are equipped with solar panels
60% of the fleet of the transport branch of the group has been renewed with trucks meeting Euro6 standards. 
IDEA affirms its desire to be a benchmark intermediate-sized company, independent and profitable, that contributes to social and environmental progress and provides real know-how to its customers. 
*Co-undertaking, Responsibility, Enterprising team spirit, Engagement, Respect
About IDEA
A few key figures on CSR at IDEA, for the most part extracted from the 2019 in-house social survey carried out every two years.

85%
of IDEA employees consider that the group is committed to a CSR approach

89%
of IDEA employees consider that the company has a strong concern for safety and dedicates the resources necessary

78%
of IDEA employees feel involved in the life of the group and its future

25%
of IDEA employees have become shareholders through a corporate mutual fund funded by the group
Our strong & strengthen values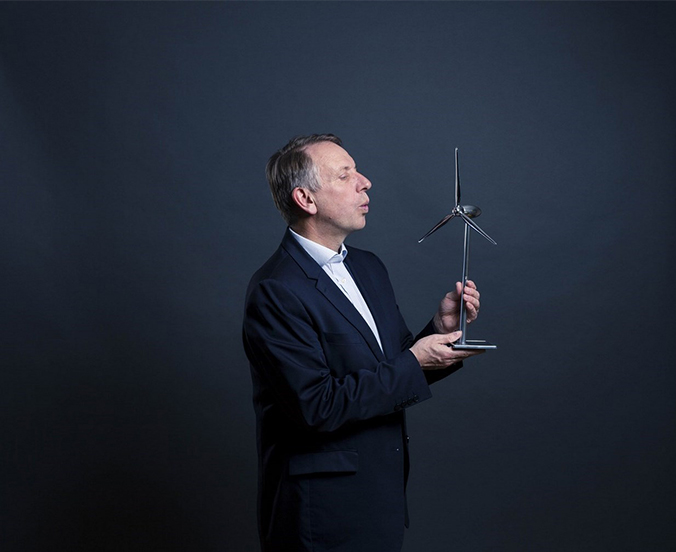 BRUNO HUG DE LARAUZE, Chief executive officer of idea
"Resolutely future-oriented, IDEA has undergone significant changes in one century of history to become the preferred logistics provider of specific industrial supply chains.
Since the founding of Scop in 1919, the group has maintained a constant relationship with its customers, partners and markets to understand their challenges and their changing expectations. It has grown by developing these networks, generating shared visions and multiple partnerships. Enterprising and co-enterprising, thinking for the long term, investing together over time have been in IDEA's collaborative genes for 100 years.
Like the humming bird that tries to put out a forest fire with the few drops of water transported in its beak, we do our part so that backed by our innovations, our behaviours and our commitments we become more virtuous in our choices and trade-offs."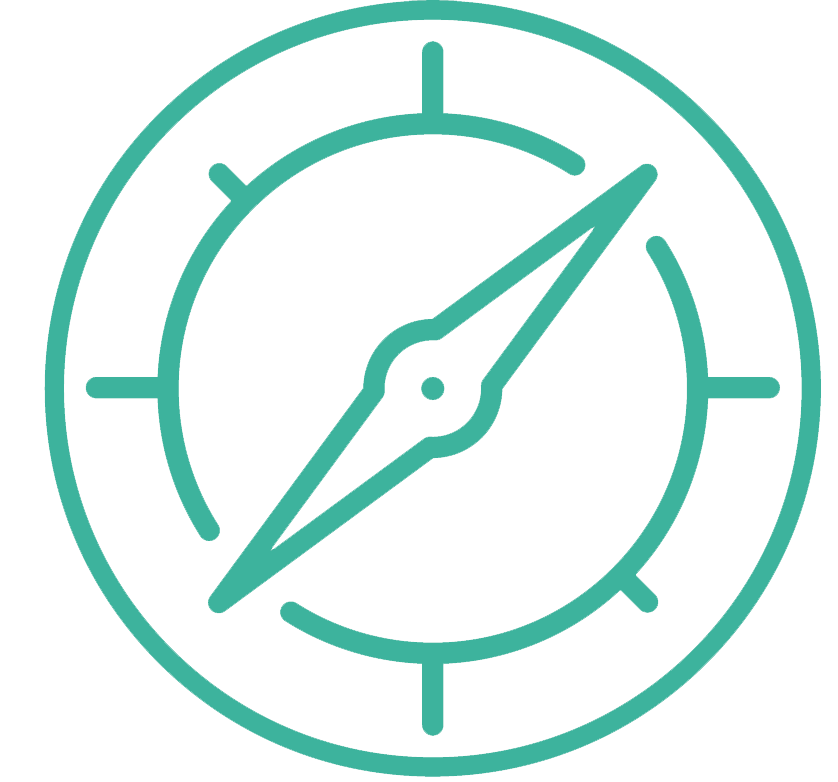 Governance
The IDEA group is above all a human adventure based on the desire to work together sustainably, in trust. Trust shared by employees and customers who are partners more than anything else. Trust, also, between employees, guaranteeing responsiveness and agility.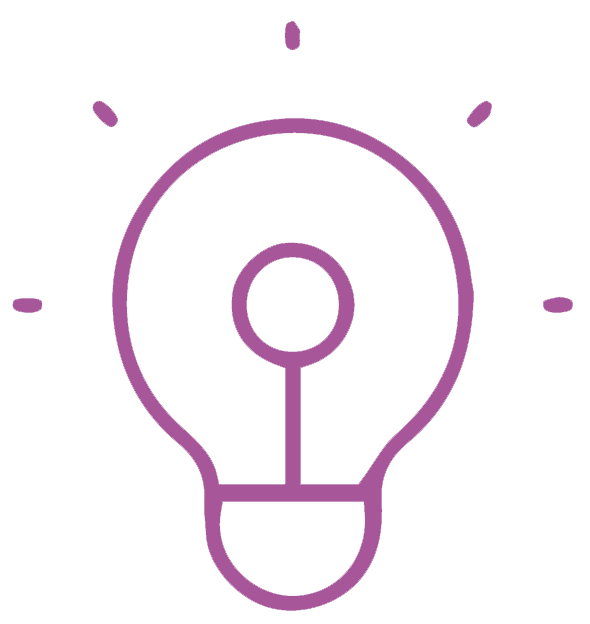 Innovation
IDEA's mission is to support its industrial customers in making their logistical value chain more efficient. Innovating thus rests on field initiatives, transformation challenges shared with our customers, technical opportunities enlightened by the group's ecosystem and responsible investments serving IDEA's purpose.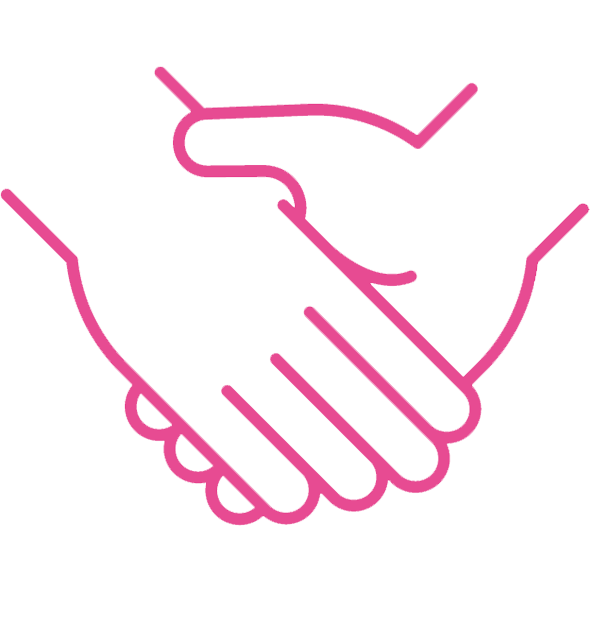 Customers
For 100 years, IDEA has been accompanying its customers in their development. Aside from trade expertise, it is above all a desire to grow together, to provide innovative solutions to new challenges, to contribute to the creation of value and to the performance of the French industrial sites of our customers.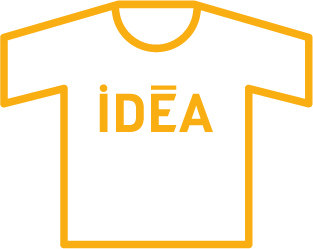 HR
With the diversity of the career paths, knowledge and experience of its employees, IDEA is committed to nurturing this richness every day. The group is committed to developing a safe and motivating working environment, in ensuring the integration of its teams, supporting them and allowing them to grow, with the ambition of allowing every individual to find fulfilment and a source of commitment.
IDEA supports the youth of Calais in their reinsertion into society through employment with SAS Coluche.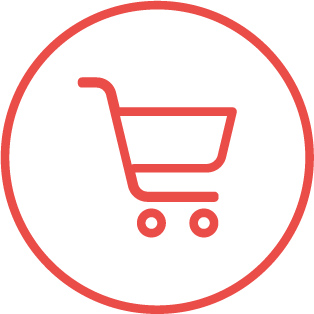 Purchasing
To deploy its CSR approach in its purchasing policy, IDEA commits to maintaining a trustful, collaborative and mutually beneficial relationship with its suppliers in order to build and ensure the sustainability of its partnerships. A good way to implant IDEA's DNA outside the company.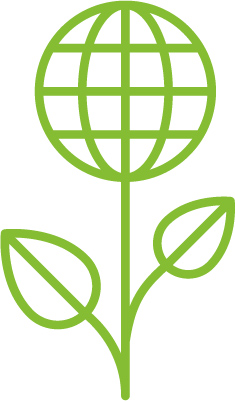 Environnement
Companies today face new challenges: abandonment of fossil fuels, carbon footprints and climate change. So how do they maintain their economic efficiency while reducing their environmental impact? IDEA calls on these two criteria to arbitrate its strategic choices while opting for investments that favour the energy transition.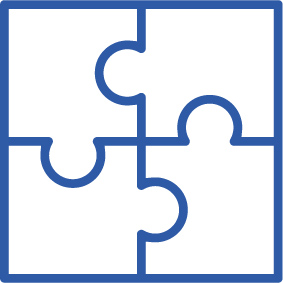 CIVIL SOCIETY AND TERRITORY
IDEA
a history with future
Faced with a changing world and an ecological emergency, energy and digital transitions are revolutionising the work environment. In 20 years, IDEA'S CSR approach has become an integral part of the group's strategy. A glance at a few key steps.
The 2000s
Membership in entrepreneur groups (CDJ (young executives centre), Chambers of Commerce & Industry etc.) to share experience and generate global performance for the entire economic environment of IDEA. The group promotes synergies by investing in the local economic and social fabric. 
2010
IDEA is a partner in creating the DRO (Responsible managers of western France) whose objective is to unite a militant network and disseminate its convictions within that territory. 
2013
The group's holding company receives ISO 26000 certification. (Support and cross-company functions)
2015
ISO 26000 certification for the transport business.
2015
Incorporation of CSR in the group's strategic thinking. Aside from trade expertise, IDEA thinks about the creation of value for the company, about how to be more collaborative and how to incorporate energy and technology transitions into its businesses. 
2016
Launch of the 2016-2020 strategic plan after in-depth collaborative work with employees. Based on a new global, robust, agile, innovative and virtuous logistical offering, it consolidates IDEA's core trades and defines new vectors of growth with meaning for the planet (photovoltaic, biomass, wind energy etc.). The stakes of CSR heavily permeate the major vectors of this plan. 
2019
ISO 26000 certification is extended to all the group's businesses. Level 3 out of 4, initially obtained by the holding company and transport business, is maintained. 
Today
IDEA affirms its desire to be an independent and profitable benchmark intermediate sized company that contributes to social, societal and environmental good and provides true know-how to its customers.