Safety – Quality System
To guarantee the overall performance of your supply-chains, IDEA sets up the Safety – Quality system at the heart of its processes. 

Safety and quality an idea commitment 
CUSTOMER SERVICE
We implement proactive customer awareness. This involves customer meetings and the presence of a Customer Service Group, available around the clock with a dedicated hotline.
MANAGEMENT COMMITMENT
Management commits to guaranteeing the availability of the resources necessary to implement our services through the control of annual budgets. IDEA also commits to assessing operational and entrepreneurial risks, from project design to the provision of the service in the field.
DEDICATED SAFETY AND QUALITY COMMITMENTS
IDEA holds the certifications necessary to comply with the different regulations related to each business sector and with customer requirements.
A SINGLE TOOL TO MONITOR SAFETY AND QUALITY
We offer our customers a single tool to monitor the handling of nonconformities and the corrective actions of any event.
​
Participatory safety at idea
At IDEA, every employee is an actor in their own safety, that of others but also of goods, through a programme that strengthens the safety culture that empowers each employee in respecting the Group's values: 
Each item of equipment is regularly inspected and must be stored in its specified location after use to limit the risk of accident. This also includes wearing PPE.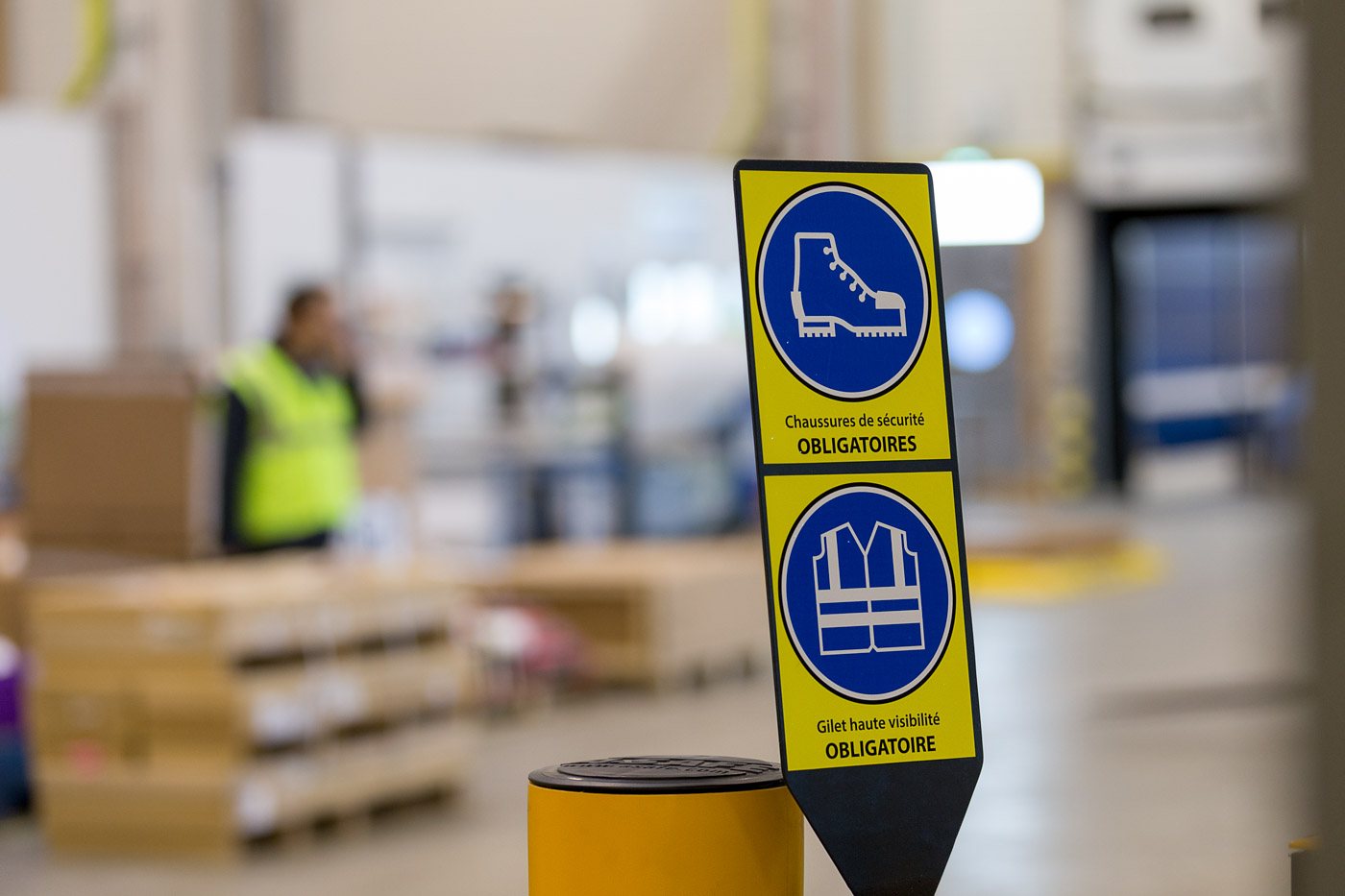 We use the SQCDP (Safety, Quality, Cost, Deadline and Personnel) method in the daily management of our teams. During discussions, each aspect of SQCDP is mentioned one by one by the teams and their leader. The use of this method spurs the development of the safety culture, a priority for IDEA. Every day, each employee can forward information on dangerous situations they have observed regarding people or goods. The tracking of immediate actions is set up.

"Zero danger" goal: Safety discussions
On each site we have set up an in-house communication campaign, through the creation of 16 "good practices" posters each presenting one topic. One of them is posted on the site every month.
Muscular warmup time is offered on each site employing our employees before they take up their shift in order to limit musculoskeletal disorders (MSD).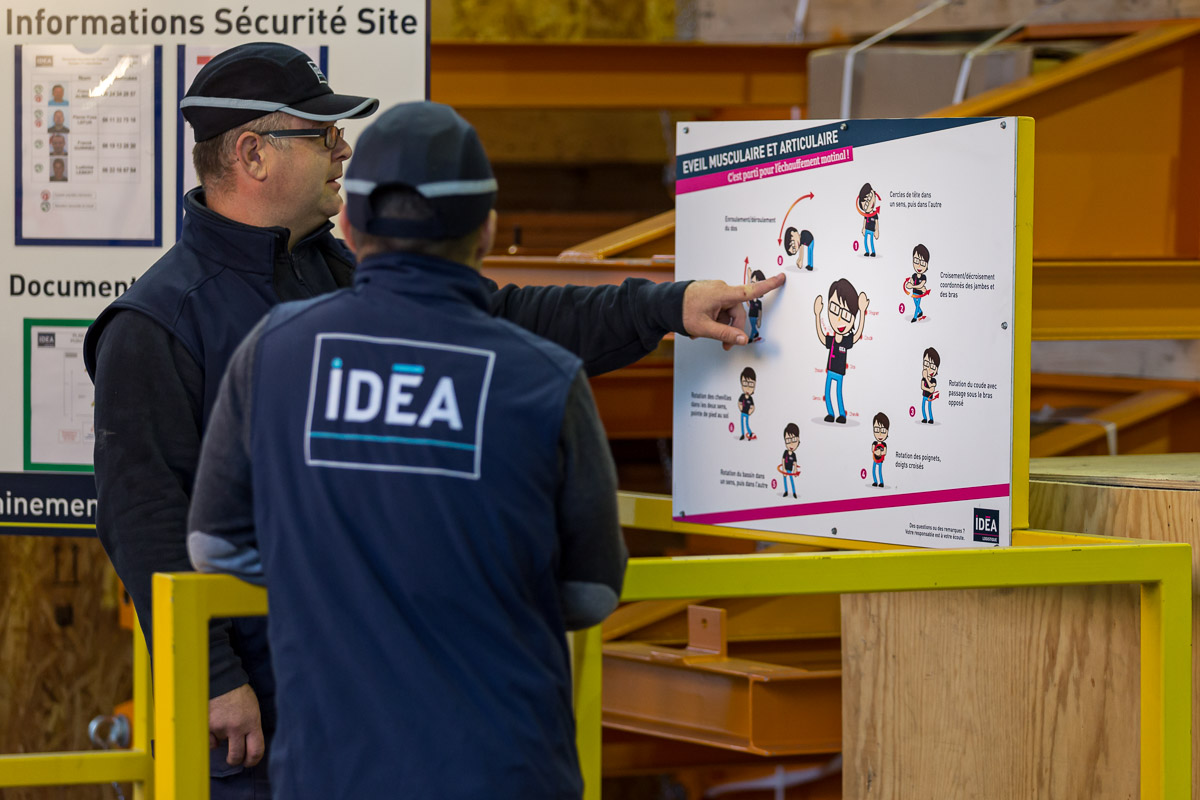 Awareness-raising film on safety and quiz
Every employee without exception is required to watch an awareness-raising film on safety at the end of which they are asked to take a quiz to check that they have assimilated the key information.
Programmes in the fiels
General dynamic
Through collective dynamics, IDEA develops business sector expertise and its complementarity.
Our SQE (Safety Quality Environment) leads are dedicated to one or more sites. Each site thus has a lead in charge of monitoring health and safety at work (H&SW) indicators: frequency rate, severity rate and loss rate.
Throughout the year, IDEA sets up different in-house safety campaigns: posting of good practices, discussions on different topics, communication of incident/accident newsflashes, etc. Field safety-quality inspections are carried out at regular intervals.
Identifying risks
Each Group process undergoes a risk assessment on the following aspects: safety of people and goods, quality, costs, deadlines and environment to set up the preventive measures necessary to the proper control of our products and services.
Training and evaluation of aptitudes
For several years, IDEA has implemented an induction course for each new employee to raise their awareness to, and train them in good practices and the risks of the profession according to their job. When an employee joins the company, they are also asked to watch the annual safety film and take the quiz.
To guarantee safety on-site, employees expected to operate motor-operated machinery are required to obtain their CACES (safety driving aptitude certificate) with theoretical tests and regular practice of safe driving before delivery of their permit. IDEA also regularly undertakes skills-assessments for positions at risk.