Discover the IDEA group
IDEA, 100 years of logistics expertise serving our industrial customers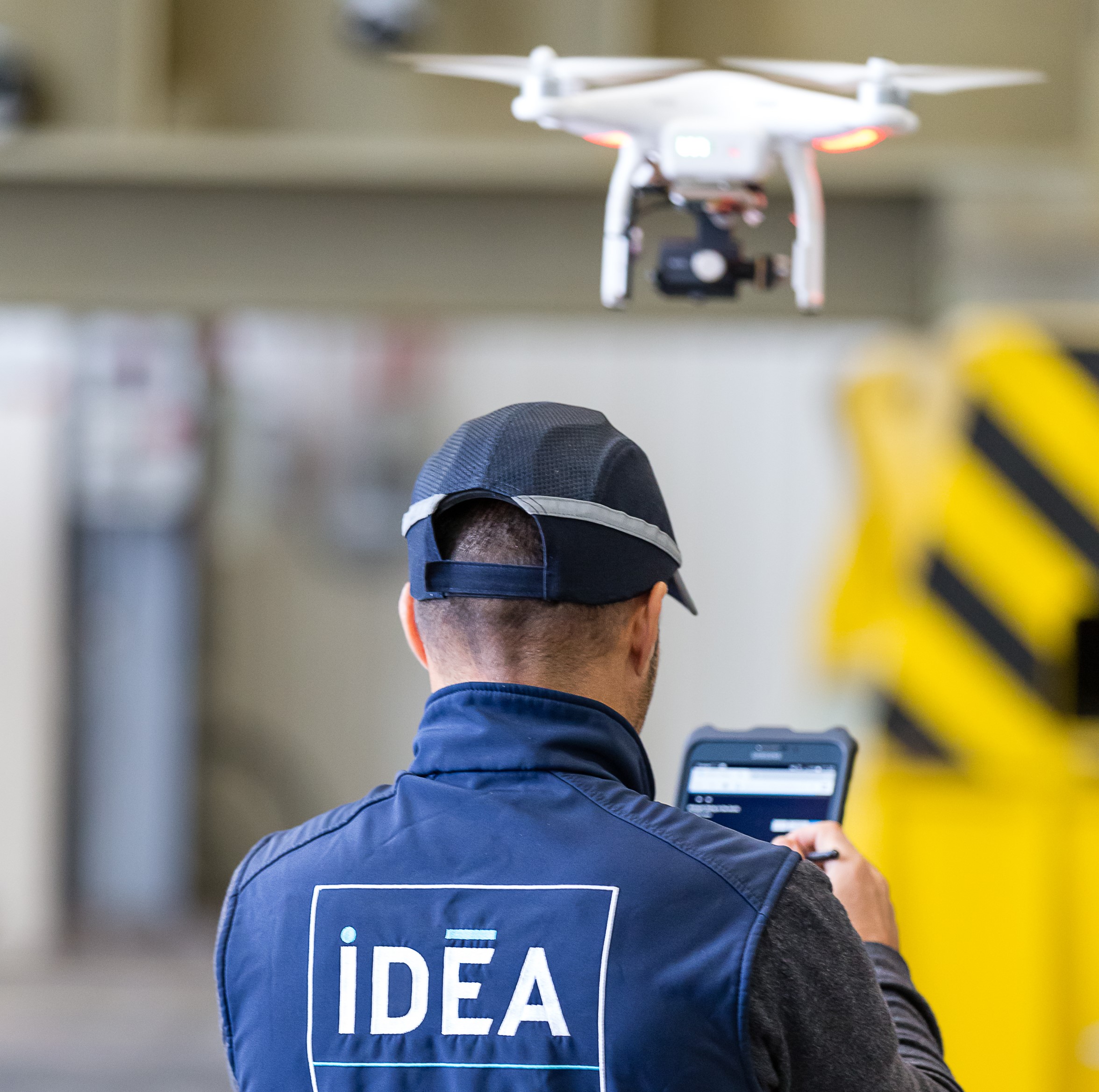 Responsible and committed, IDEA is an independent industrial supply chain provider, specialising in specific and sensitive products.
Our mission : make industrial supply chains more efficient, more innovative and secure.
IDEA deploys custom and comprehensive logistics solutions for industry and provides its partners with its expertise in project engineering, flow control, protection of industrial goods and industrial and specific transport. IDEA is active in the aeronautics, energy, defence, shipbuilding, construction logistics, joinery and bulk agri-food sectors.
The IDEA group, with its cooperative values, is fully committed to being a player in the third industrial and agricultural revolution (TIAR), and in particular the digital revolution.
To make this evolution a reality and transform it into innovative and high-performance solutions for its customers, IDEA regularly launches digital prototyping (drone, robots, applications, geolocation, etc.). Innovation is part of our DNA.
About IDEA
IDEA's holding company is a cooperative and participatory company (SCOP) with an independent and non-transferable shareholding structure.
The group deploys its expertise in 5 areas of activity: logistics, bulk logistics, industrial transport, shipping, packing.
Synergies and collaborative work enable IDEA to support its customers from start to finish by offering tailor-made and comprehensive solutions in the sectors of aeronautics, energy, defence, shipbuilding, site logistics, joinery and bulk agri-food.
IDEA in figures 

1600

160 M€

100 M€
in investments over 5 years

60 sites

300 000 sq m
of warehouse and factory space

100 ha

600
registered of
industrial vehicles
Our strong & strengthen values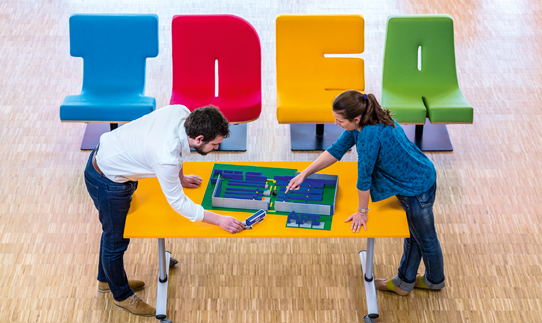 IDEA is an independent group. This independence enables it to guarantee respect for the values that serve as the basis of the quality of its relationships with its customers, employees and its environment.
Above all, IDEA embodies a human adventure. Men and women driven by the passion for their profession, sharing the same values. IDEA commits every day to being transparent and loyal with respect to its partners, to taking action in the group's energy aspects and to enhancing and protecting the people at the core of our trades.

CO-ENTERPRISING
Being open-minded, curious and watchful
Sharing ideas, making proposals
Encouraging initiatives and accepting challenges
Daring to go from the idea to action
Testing without seeking perfection, and bouncing back from failures (right to fail)

Respect
Respecting people through actions, words and attitudes, and the rules of community living
Listening to each other every day and speaking out with honesty and kindness
Taking time for each other
Recognising and assigning value to the work done and efforts made

TEAM SPIRIT
Sharing information, failures, successes
Encouraging, being constructive and transmitting one's own knowledge
Offering help to a partner
Contributing to the important moments of the company and of customers

COMMITMENT
Doing one's utmost to reach the objectives set and meeting commitments made
Informing and providing alternative solutions in case of difficulty
Going beyond one's assignment and over the long term

RESPONSIBILITY
Taking responsibility for one's actions and errors, seeking to improve
Being exemplary, doing what we ask others to do
Acting virtuously for the environment
IDEA
a history with future
Our history, from 1919 to today
1919-1945
La Fraternelle, a port handling company, is founded in Saint-Nazaire.
1945-1980
Investments in real estate begin. La Fraternelle acquires its first warehouses.
1980-2000
La Fraternelle becomes MTTM (Manutention Transport Transit Magasinage). The eighties mark the development of the company's know-how in bulk agri-food and industrial logistics and a partnership culture. The company includes a new offering: transport.
2000-2012
MTTM reinforces it port expertise (container and conventional activities) and its maritime engineering offer. The company diversifies its offering by developing a new international trading, industrial packing and industrial logistics business.
2012-2016
MTTM becomes IDEA, a recognized service provider of supply-chain logistics for exceptional specific and sensitive products. IDEA's headquarters are based in Montoir-de-Bretagne, legacy location of the group's business.
2016-2020
As a supply-chain specialist, IDEA is resolutely committed to being a 4.0 logistics specialist, an agile and robust partner in ongoing and future industrial transformations. Based on entrepreneurial values and a confirmed CSR approach, IDEA has been able over the years to consolidate its business expertise in the most demanding markets.
2020-2025
Throught its purpose* and 2025 strategic plan, IDEA reaffirms its willigness to remain an innovative entrepreneur, responsible and resilient to consolidate a sustainable development of the industry of the future, with all its stakeholders.
*Dare to build together responsible solutions to the challenges of today and tomorrow.