MAN
Engine export preparation


Challenges for MAN
Provide a local logistics solution 
Integrate value-added operations such as painting and packaging activities before shipment of finished products
 
Our services
Component logistics
Reception and storage according to product constraints
Kit preparation
Delivery of parts and/or kits to workstations
Delegation of tube production
Tube restocking
Tube production management
Tube cutting
Delivery to workstation
 
IDEA's advantages 
Assisting the customer in boosting productivity
Long-term investment
Meeting customer challenges: going beyond our current range of services
 
Delegation of engine production
Degreasing and masking MAN finished engines
Application of primer and paint to MAN finished engines
Degreasing and painting of engine frames and chassis
Unpacking and removing components from crates
Mounting of cover, slinging brackets
 
Preparation for shipment:
Packing the engines: design and installation of wooden flooring
Engine sheeting
Transfers and heavy handling from one station to station
Transfers to port zone before shipping to key exports
Testimonial
of a successful
collaboration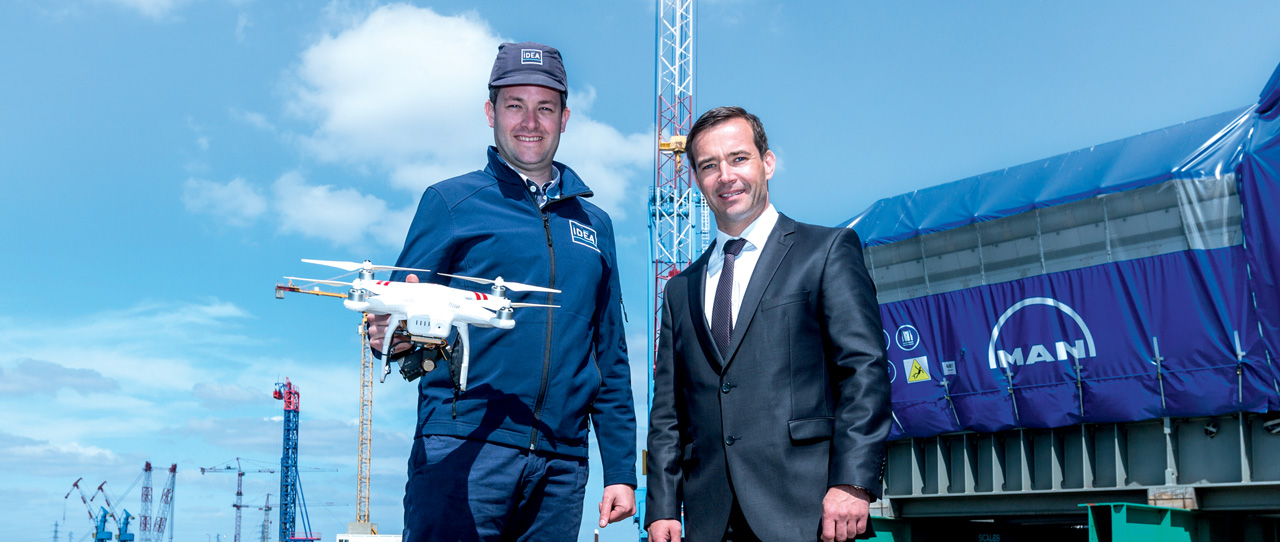 The collaborative approach we have with our customer MAN Energy Solutions enables us to improve the quality of our services together, while adapting our production methods to emerging needs.
From these reflections are born innovative solutions, such as high overhead quality control by drone. With this innovation, we reduce the safety risks associated with handling and save considerable time thanks to the almost instantaneous transmission of control data to the customer.
When IDEA supports us in the development of new projects, we often talk about the "flexibility - reactivity" of teams
They have a remarkable ability to keep up with our peaks of activity, linked to the new challenges of the energy market. We cultivate the same industrial culture allowing us to work together on our challenges of safety, quality and innovation. IDEA does not hesitate to rethink its logistics business to support us in our digital and ecological transition.