Industrial packing
IDEA designs tailor-made industrial packing solutions that guarantee the integrity of customers' products.

​Industrial packing and goods protection
As an expert in industrial packing, IDEA designs custom industrial packing and goods protection solutions and offers related services: preparation for export, container stuffing and secure industrial transfer.
IDEA's know-how:
Guaranteeing the integrity of goods
Design, fabrication, packing
Multi-site packing operations
Specific wedging
Crate manufacturing
Containerisation
Design and production of tailor-made durable protective resources
Flow audit
Packing of regulated products and hazardous materials
In close collaboration with manufacturers, IDEA experts define complete packing solutions tailored to the specificities of their activities (heavy equipment, oversized, non-standard, regulated products, etc.).

"Our expertise in industrial packing allows you to improve the efficiency of your supply-chain. From the definition of your needs to project management, we offer comprehensive support to boost efficiency gains."

Damien Flichy, Director of the North multi-industries BU – Goods protection expertise
The design process includes:
Flow analysis and validation of product adaptability to the shipment method
Integration of specific and regulatory requirements: resistance, durability, preservation and environmental criteria
Packing prototyping and design (design software)
Compilation of technical files with drawings and photos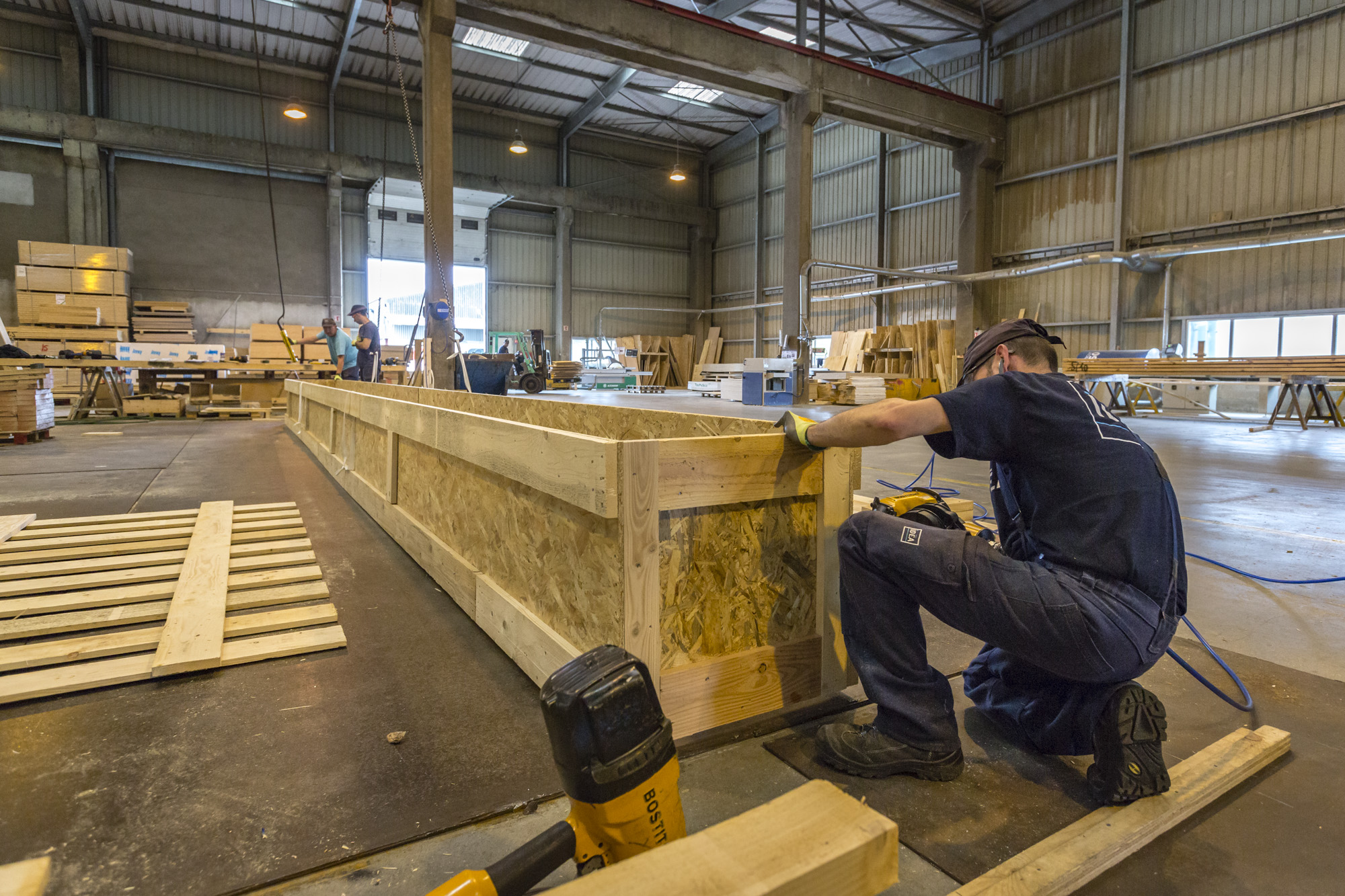 standard Packing
Export packing and container stuffing
IDEA designs custom-made industrial export packing (last trip), respecting the integrity of the products. IDEA ensures the complete management of its customers' files (packing design and associated logistics), from the collection of the goods to the provision of the products to the designated forwarding agent.
IDEA's export services integrate the constraints of air, sea, rail and road transport, as well as your specific requirements and regulatory requirements.
For increased security, IDEA offers the possibility of subscribing to Ad Valorem insurance.
With more than 10 sites spread over the country, IDEA manages multi-site projects and can quickly mobilise teams throughout France.
Reusable crates and flight cases
IDEA designs tailor-made shuttle packing that respects the integrity of the products. The packaging is adapted to each type of industrial good.
All solutions include flow analysis and validation of the product's adaptability to the type of shipment, taking into account use and transport constraints: metal structure, shock absorbers and vibration dampers, cradle wedges, partitions, cut or milled foams, lashing straps, sections for racks.
Flight cases, multi-rotation shuttle crates, lightweight cases, plywood crates etc. 
For all its products, IDEA offers the inside fit-out appropriate for the type of equipment (compartmentalising, adjustment of shock absorbers), assembly with aluminium sections and fittings in treated or stainless steel, customisation via logo, pictogram and reference printing or screen-printing.
Whatever the solution, IDEA takes charge of all logistics operations associated with the packing for provision to its customers' platforms.
Regulated products
IDEA designs crates approved for any type of regulated product (except classes 1 and 7): varnishes, paints, gasoline, aerosols, oils, inflatable survival and rescue equipment (vests, life rafts etc.) and mainly for the chemical and petroleum products markets.
All packing is produced according to SEI standards and technical specifications and is approved:
IATA for air transport (excluding radioactive for categories 1 and 3)
IMDG for maritime transport
ADR for road transport
The teams are regularly trained and hold the required authorisations.
Industrial transfer
IDEA offers industrial transfer services adapted to each customer's needs that can be integrated into a comprehensive logistics solution:
machine disconnection and re-connection
industrial hoisting
factory transfer
moving whole production lines, machine tools, etc.
heavy handling
installation of new machines
INDUSTRIAL PACKING FOR SPECIFIC PACKAGING
IDEA designs specific reusable packaging that allows parts to be packed with strong interfaces. This type of packing takes into account the recommendations of the supplier, the customer and more generally the supply chain in which it is integrated.
IDEA's goods protection engineering is based on flow and packing optimisation to design custom packaging tailored to each customer's needs.
IDEA carries out an audit of its customer's environment (logistics, handling, mode of transport, recommendations, constraints, life cycle of the product to be protected, ergonomics and safety), establishes functional specifications and defines the optimum packaging for its customer's organisation.