IDEA and Fives working together for logistics excellence
News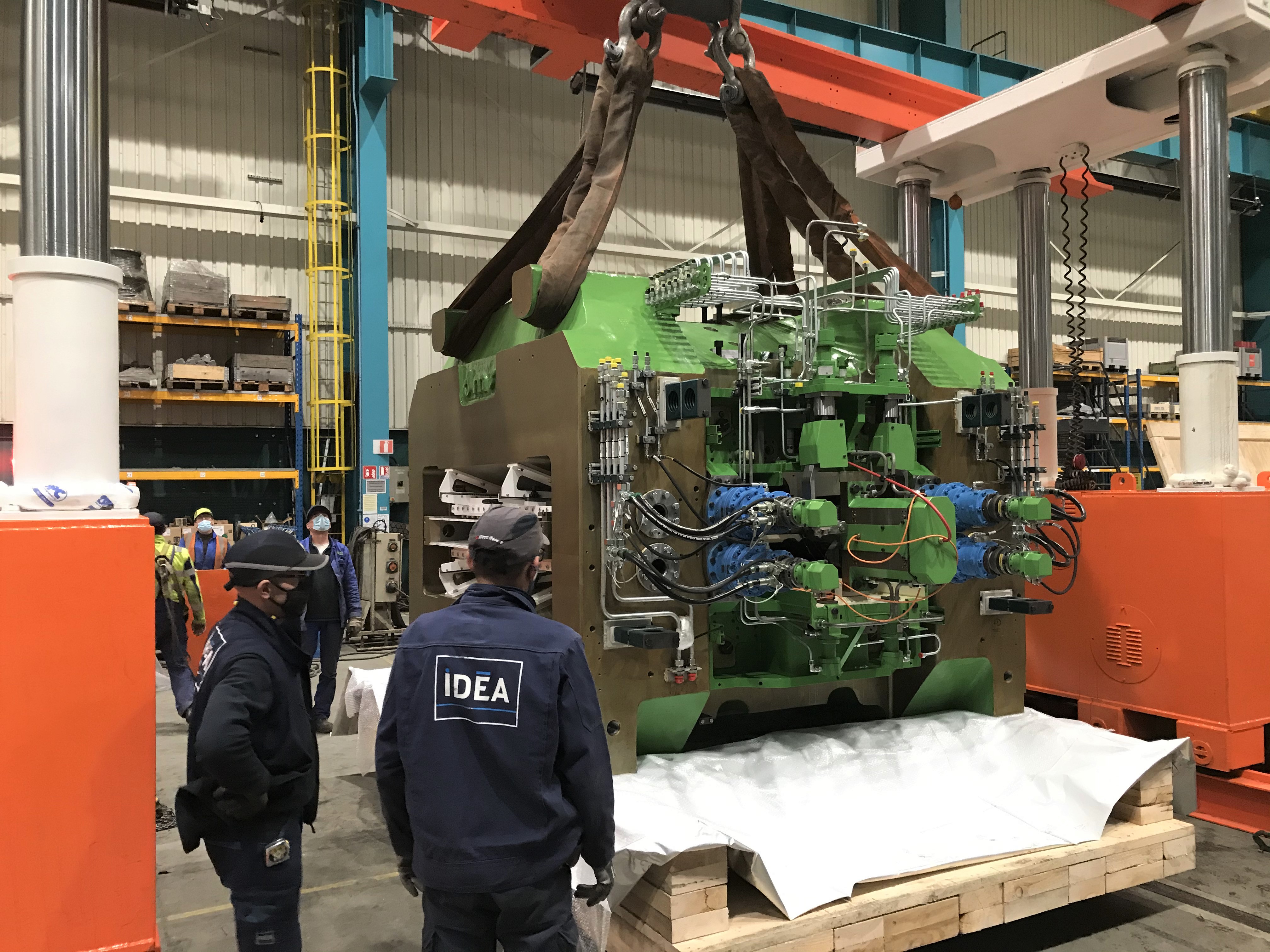 The two companies have a long-standing relationship that has developed over the years. Since October 2020, IDEA has been managing the Fives logistics hub in Lille dedicated to French subsidiaries. Objective: assist this international player in achieving operational excellence through digital technology.
FROM PACKAGING TO GLOBAL IN SITU LOGISTICS : DIGITALISATION FOR OPRATIONAL EXCELLENCE
Prior to working with Fives, IDEA worked with the Fives ECL subsidiary. Since 2013, other Group subsidiaries located in the north of France entered the partnership. In 2020, the manufacturer made strategic choices, including the creation of a logistics hub. IDEA was able to meet requirements and propose technical solutions adapted to this new organisation. This in-situ service centre is dedicated to new industrial projects and spare parts for 4 major markets: aluminium and steel processing, cement plants and sugar mills.
Rodrigue Bammez, Operations Manager and IDEA Project Manager explains : "The challenge for IDEA is to assist Fives - which is established in over 30 countries - in standardising its practices and achieving operational excellence, therefore, we are deploying global in situ logistics. The services provided require the implementation of innovative and digital solutions in order to quickly obtain a high-performance platform matching the ambitions of the international company."
DEVELOPING 4.0 DIGITAL TOOLS
Data capture in the field, charter management, goods collection, automatic mission scheduling and flow and logistics operation tracking are all digital solutions deployed to improve the performance of the Fives hub.
Julien Osmont, Group Supply Chain Manager at Fives, adds: "IDEA's proven track record as a logistics and packing specialist using powerful digital tools was the final choice for the management of our hub platform. Business continued, despite the transition phase which is always difficult to manage in this type of project. We are working together to implement solutions allowing to expand and improve our global logistics, including incoming goods inspection, non-conformity tracking and OTD calculation."
LOGISTICS 4.0 : EXPERTISE FOR THE FUTURE
For the past year, IDEA has been collaborating with Fives in the transformation of its logistics process, with digitalisation and standardisation strategies. By improving the overall performance of activities, IDEA plays a key role in the expansion of the company, while developing the know-how of the operators.
Rodrigue Bammez explains: "This new scope of action at Fives has enabled the teams to develop their skills and operate in a global logistics context. Our teams have attended digital tool training courses allowing for multitasking, thus providing our operators with career development opportunities."
To launch the project with a guaranteed level of quality, IDEA has involved a task force deploying a reliable process to ensure efficient service, with appropriate transition management. From the first day on site, digital tools were deployed and activity monitoring was guaranteed to meet the customer's challenges.
Based on this partnership, Fives and IDEA teams continue to work together to implement new technical and technological solutions aimed at improving the performance of the supply chain.
IDEA seeks to expand with its customers-partners by taking part in their business development and operational challenges. This is a new challenge for the group.