Deadline to register for the Audacity Awards
News
In November 2022, the Audacity Awards are back for a special occasion, as this year will mark its 10th edition. Registration is open until September 11th.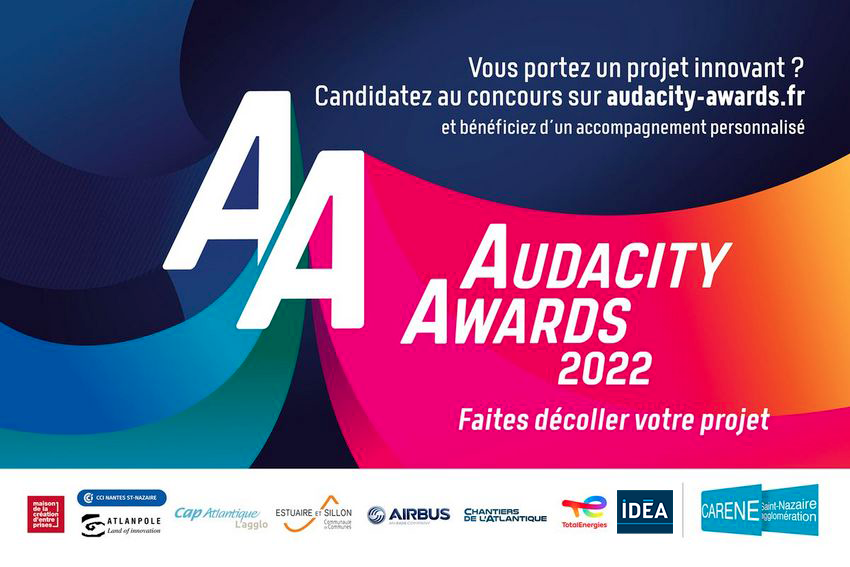 IDEA, partner of the Audacity Awards
The contest, organized by the council of the Saint-Nazaire metropolitan area "la CARENE-Saint-Nazaire", rewards the most innovative entrepreneurs in the Saint-Nazaire area. IDEA is a regular of the event as a partner of the competition since 2016.
The event aims at highlighting innovative initiatives, enhancing the territory and contributing to its development. Participants have 10 minutes to convince the jury of their project according to its category:
     Social Innovation challenge

         

Ecological transition challenge

        

Innovative service challenge

         

Innovative product challenge

         

Digital transition challenge
IDEA chairs the "Digital transition" category via Ghislain Baudichaud, our Chief Information Officer.
For the winners of the competition, the prize is a €2,000 cheque, support from the Nantes St-Nazaire Chamber of Commerce and Industry, an in-depth diagnosis by Atlanpole – a network of innovation-oriented companies –, contacts and significant visibility in the region.
A good way to sow the seeds of innovation in the Nantes-Saint-Nazaire area!
To register, click here.