Careers and paths
Discover exciting careers at
the centre of the supply chain!
Jobs for unique careers
Apply
Our jobs
IDEA operates in five business sectors: industrial logistics, industrial packing, industrial transport, bulk logistics and shipping. The group offers a wide variety of exciting careers at the centre of the supply-chain.
On site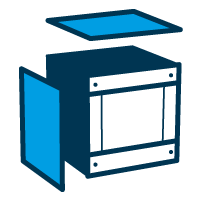 Crate-Packer
To be a crate-packer at IDEA means to manufacture custom-made crates and optimize their sizes to protect goods. It is necessary to know how to work on a team by being organized and ordered. You must be ready to process each request within the given deadlines while respecting safety regulations and remaining at the disposal of the customers. This job requires versatility in handling, receiving, and storage that involves adherence to job orders and a constant dialogue with the rest of the team.
At IDEA, our crate-packers make each package to the satisfactions of each client!
Delivery officer
To be a delivery manager at IDEA is to be the guarant of client relationships and good execution of tasks. Responsible for all services, they know their portfolio like the back of their hand! Immersed in every situation, in dialogue and coordination, they assure the satisfaction of our clients. The service managers get their hands dirty to meet deadlines and ensure the success of each request. 
At IDEA, our service representatives are very demanding in their requirements!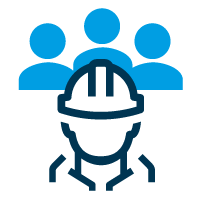 Team Leader
Being a team leader at IDEA means being responsible for the smooth execution of services. They are people on the ground who know how to coordinate and give orders with respect. It is necessary to know how to communicate in order to manage with confidence but not without consideration. The key is to find the perfect compromise between autonomy and group work. Their objectives: that everyone works safely, that the deadlines are always respected, and especially that the team blossoms!
At IDEA, our team leaders have above all team spirit!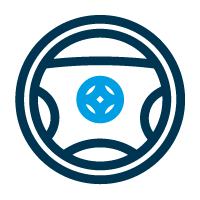 Road driver
Being a road driver at IDEA means delivering merchandise on time with impeccable quality. They take no detours; punctuality and organizion are their magic words. They assure human relation. Prepared for any ordeal, they know how to remain calm; courteous, and available in all circumstances. 
At IDEA, our drivers drive all the requests of our customers with passion!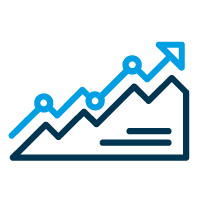 BU Director
Being a business unit director at IDEA means guaranteeing the satisfaction of each clieent while constantly improving operational performance. Business unit directors are leaders who work with a specific vision and who optimize each step in the interest of the client. In their respect and consideration of each, they consider listening the springboard of success. They seek every day to anticipate, realiwe, innovate, and motivate their teams to perform.
At IDEA, our business unit directors are at the service of the business of each partner!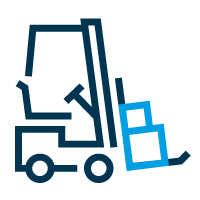 Logistics Operator
Being a logistics operator at IDEA means performing all the tasks of order preparation, handling, and storage. They traverse the warehouse and know each aisle inside and out. Forkllift experts, they manage each order with meticulousness. Logistics operators are versatile men and women on the floor who change easily from an inventory mission to an optimized load. Shipments must be prepared without rushing to ensure the compliance of each order with all safety standards. 
At IDEA, our logistics operators know how to drive every order toward success!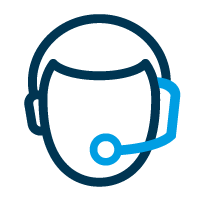 Head of customer division
Being a head of customer division at IDEA means managing customer relations from the control of incoming orders to their processing. Always at the service of the customer, they know how to handle pressure. Their plan is action, their method, optimization! With master organization, they ensure the reliability of each order. Their sense of analysis and their force of proposition are their secret weapons.
At IDEA, our head of customer divison often answer the phone, but it is to meet customers' requests!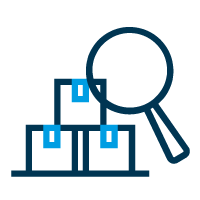 Production manager
To be a production manager at IDEA means to assure the production of crates and conditions in the rules of the art.
Always at the service of the clinet, a production supervisor knows hoz to find just equilibrium in their global approach and adapted solutions. With respect and consideration, production supervisors supervise their teams with a motivating and cooperative state of mind.
At IDEA, our production managers supervise production with passion and attention!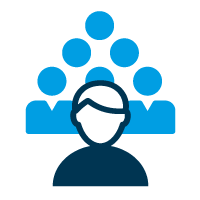 Site manager
Being a site manager at IDEA means driving the entire profit center to ensure the satisfaction of each client. Being a guarantor of the operational management of a production site requires a sense of service and customer interest while managing the team as a leader. An operational and personal requirement! Site managers are dedicated to their team. As a technical and logistic point of contact, it is essential to be proactive, to have a collaborative spirit with respect and consideration of the team. The site manager has a key role in supporting and developing each client's business. 
At IDEA, our site managers truly do everything possible to make every customer happy!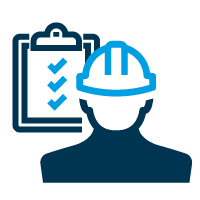 Operations Manager
Being an operations supervisor at IDEA means assuring the animation of a logistics operation with respect to its orientation from the direction of the client. It is a mission that demands active collaboration with the hierarchy and attentive listening to the needs of the customers. Unshakeable, they never let themselves be destabilized by the unexpected: scheduling, weather, team or equipment failures – they have a solution for everything. Committed to coordinating teams at all levels, our operations managers are men and women of service who are motivated by a job well done.
At IDEA, our operations managers are committed to honoring every order and every customer!
In service centre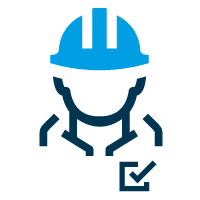 SQE moderator
To be an SQE moderator at IDEA is to guarantee the best working conditions for the teams here. With them no danger, they know and master all standards and processes. Safety, quality, and environment are their domaines of knowoedge, and it is on the floor where everything happens. Real team seafety belts, SQE moderators put everything in place to ensure safe, quality work.
At IDEA, our SQE moderators are extraordinary!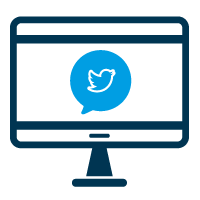 Communication Officer
Being a communication officer at IDEA is to animate the whole community, to deploy the culture of the group, and to manage the creation of communication tools on a support system. Open and attentive, our communication officers are naturally curious and know how to take initiatives to imagine solutions on all media.  They must be creative and responsible in enhancing the image of the group. They know how to surf trends on the internet to develop digital tools. 
At IDEA, our communication officers will stop at nothing to make a good impression! 
Developer
Being a developer at IDEA is simply solving complex problems. They set up WEB and API applications for the group with great rigor and agility. With a perfect mastery of software engineering rules, they design and deploy high-performance digital tools. In conjunction with the team and the customers, they achieve such feats with Symfony. With a real sense of relationship, their favorite interface is communication between teams and the desire to constantly teach others.
At IDEA, our developers develop truly agile solutions!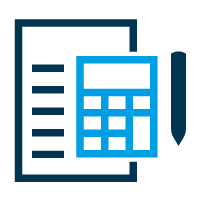 Payroll accountant
To be a payroll accountant at IDEA is to estabilsh paychecks and to collect and process information coming from different formats. They know the personal information of the teams but never share data. Experts of legislation, the aces of the calculator multiply their talents. They must be logical, hard-working, and open to discussion with the teams to handle each event properly and quickly. 
At IDEA, our payroll accountants count a lot!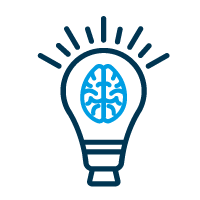 Project Engineer
To be a project engineer at IDEA is to pilot and coordonate projects in their entirety. Always inspired, they create future opportunities. They search for, improve, and fabricate solutions for tomorrow. It is a job in cooperation with men on the floor that involves a good sense of communication and a strong capacity to instruct. It involves management of customer relations that requires great responsiveness to ensure operational processes at every step. 
At IDEA, our project engineers are truly ingenious in developing each client's business!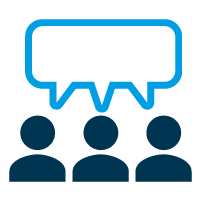 Human Resources Manager
Being a human resources manager at IDEA means to participate in the development and the fulfillment of each employee while meeting the needs of the company. It is aiming for the perfect trio: the right person in the right place at the right time. 
With a perfect knowledge of the company's strategies, our human resources managers develop a permanent relationship of trust with upper management. The backbone between employees, managers, and other entities, human resources managers have great listening and analytical skills to be constructive forces of proposal. Recruitment, training, remuneration, evolution – everything goes through them. 
At IDEA, our human resources managers are full of resources to develop the potential of the group and its employees!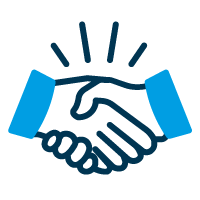 Major account managers
Being a major account manager at IDEA means contributing to the development of the group's turnover. They are men and women of challenge who like to innovate and push the limits. Their objective? To exceed objectives and achieve the best profitability. With excellent analytical capabilities, they develop strategic business propositions. Fine negotiators and endowed with a great industrial culture, they bring an impressive added value. 
At IDEA, our major account managers are all major experts!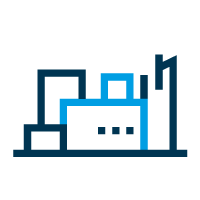 Real Estate Manager
Being a real estate manager at IDEA is to direct the real estate activity of the group from project conception to realization. The key to being an excellent property manager is autonomy and versatility. As in the organization of their teams, they manage each custom approach, synthesizing each by its own concerns. As the point of contact for the operation, they also coordonate the upkeep and maintenance of the buildings as well as the marketing of the group's real estate park. They are passionate about teamwork and have excellent interpersonal skills to build strong relationships.
At IDEA, our property managers are very constructive to develop projects on all fronts! 
Operations secretary
Being an operations secretary at IDEA means assisting the site manager and the operations director to ensure coordination between the teams. A discreet right-hand man is essential to the smooth running of all missions. On the phone, online, or in meetings, operations secretaries do everything possible (and even what is impossible) to satisfy each customer. With their apt methods and reactivity, they seize, espablish, relaunch, and plan projects as necessary. 
At IDEA, our operations secretaries "excel" in the organization of each mission!