CSR & Quality approach
IDEA's corporate social responsibility (CSR) is entrenched in its cooperative genes.
The group applies a progressive and pragmatic approach.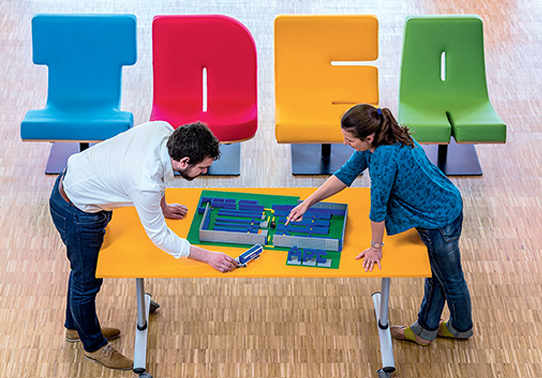 Our commitments
Reduce the environmental footprint of its activities and develop renewable energies
Be a responsible employer and ensure safety at work
Act against exclusion
Promote the local economic development of partners
Reducing the environmental footprinnt of our activities
... and developing renewable energies are among the priority lines of action of our CSR policy.
CONTROL OUR DAILY CONSUMPTION
Purchasing recycled paper, recycling paper printed in draft mode, reusable cups, turning off lights and computers at the end of each day are just some of the small daily actions that help to fight waste, in order to preserve our resources even better. "My guide to eco-friendly actions in the office" is given to each new employee upon arrival. This document aims to promote good practices and to involve all members of the company in an eco-responsible approach.
GIVE A SECOND LIFE TO COMPUTER EQUIPMENT
As a 4.0 logistics specialist, we pay particular attention to the second life of our IT equipment. The centralisation of IT in a Third Party Datacenter 3+ allows power consumption to be controlled. The centralised infrastructure without specific software on the computers improves the lifetime of the devices. In June 2016, IDEA signed a cooperation agreement with AfB to control the last life cycle of hardware namely reconditioning or recycling. AfB is a responsible and solidarity-based non-profit company:
Data collection to address the issue of WEEE waste treatment
Deletion of data and delivery of certificates
If possible, reconditioning of the equipment for reuse.
Since June 2016, three hardware collection operations have been carried out.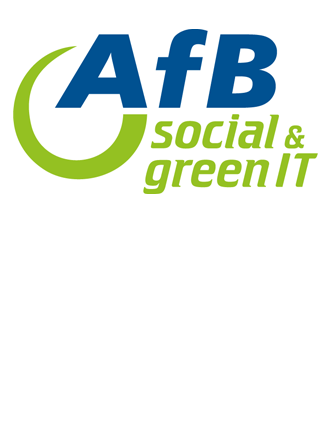 ENCOURAGE GENTLE TRAVEL BETWEEN OUR SITES.
At its headquarters in Montoir-de-Bretagne, the group provides its employees with electrically assisted cars. These cars allow employees to travel to nearby group sites. The vehicle is recharged directly in the parking lot of the Montoir-de-Bretagne headquarters. Cargo bicycles are also available to employees for intra-site travel.
Environmental analyses of all the group's sites are underway to obtain an inventory of the situation and to implement actions in line with the assessment carried out.
Be a responsible employer and ensure the safety of our employees
IDEA promotes the development of its teams' skills through training and a responsible and respectful human resources policy.  
The Group signed the diversity charter that promotes a respect for the diversity of its staff. IDEA commits to facilitating the daily life of its disabled employees by adapting their work environment.
IDEA values well-being at work by creating a pleasant work environment that promotes interchange. The Open IDEA is a place for discussion, work, relaxation designed and imagined to encourage co-creation and collaborative work.
As part of its "Zero accident" policy, IDEA has committed to a proactive policy.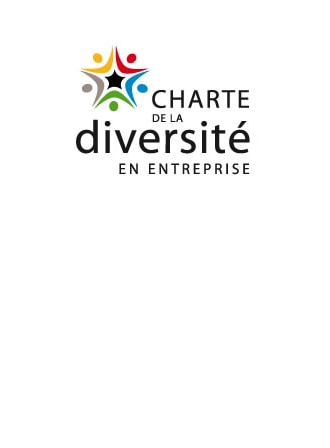 Our safety commitments:
Make safety a priority
Set an example
Identify hazards and assess accident risks
Define and implement HSE best practices
Raise the awareness of employees to the risks of our business
Train and certify staff
Check our activities
Be informed of and comply with applicable regulations
Inform staff on how to implement the right of withdrawal in the event of uncontrolled risks
Combat alcohol, illegal substances
Combat incivilities
Act against exclusion
IDEA IS A LOCALLY ENGAGED ACTOR. THE GROUP SUPPORTS FACE 44 AND DES PIEDS & DES MAINS TO ACT AGAINST EXCLUSION, AND COMBAT PREJUDICES ON DISABILITY.
IDEA Groupe is committed alongside the association FACE Loire Atlantique that has been established in Nantes since June 2006. FACE 44's mission is to act against all forms of exclusion, discriminations and poverty by mobilising the companies and partners in the area. As part of this partnership, the employees of IDEA offer their help: leading interviews, experience-sharing workshops, help in writing a CV, interview debrief, support when starting a new job etc.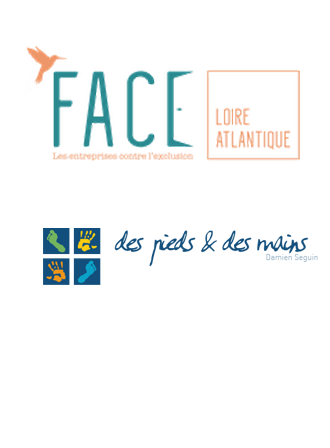 IDEA GROUPE'S CSR POLICY HAS BEEN AFAQ 26000-CERTIFIED BY AFNOR.
IDEA support functions and transport activity were certified "confirmed" (level 3 of 4) by AFNOR. Accodring to Thierry Cureau, AFNOR certification critic, "The score obtained by IDEA confirms level 3 of 4 by the model AFAQ 26000. This is attributed to an organization with such an approach that responds to many of the principles and areas of action of ISO 26000. The approach of the group is rich, coherent, and dynamic, and is illustrated by concrete actions at each one of the sites. Each business affiliate represents a function of its activities, the shared fundamental corporate social responsabilities listed in the group's "CSR booklet." Everywhere it is possible to identify respect, kindness, and sympathy. Clearly defined governance with multiple levels of participation allows for collaborative work on exhaustive topics. Also, it is important to note that feedback from clients, partners, and suppliers is very positive: professioal, loyal, sympathetic, collaborative, and responsive. The strong involvement of the management has given confidence in the durability of the approach that will only strengthen and improve over time. "

IDEA has made CSR the focus of its strategy and its ID2020 project, ensuring that the development of the group's different trades is compatible with strong social values and a responsible environmental approach. The first step has been successfully achieved with this official 26000 acknowledgement. The following steps now consist in deploying the approach to all the businesses and sites of the group so that CSR becomes a state of mind, a thinking and natural action mode, a guide for economically efficient, socially equitable and ecologically-friendly behaviour for each employee.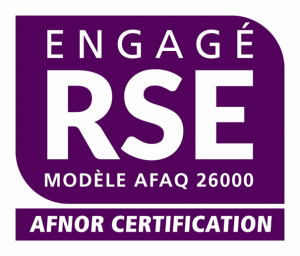 Promote local economic development
IDEA is committed to treating markets in a responsible and fair manner by favouring local territorial actors with an approach that is in line with the principles of the group's CSR policy.